Letter writing
Letter locking
Though I don't often have the opportunity to write letters, I am fascinated with the art. A while back I stumbled across this channel which introduced me to the art of letterlocking. This is the, generally lost, art of folding letters to form their own envelope. The videos from this channel can be a bit hard to follow but produce some lovely results. My favourite is this one, but all of them are fun to try and easy enough once you've got the hang of them. I would really recommend giving them a try!
Stationery set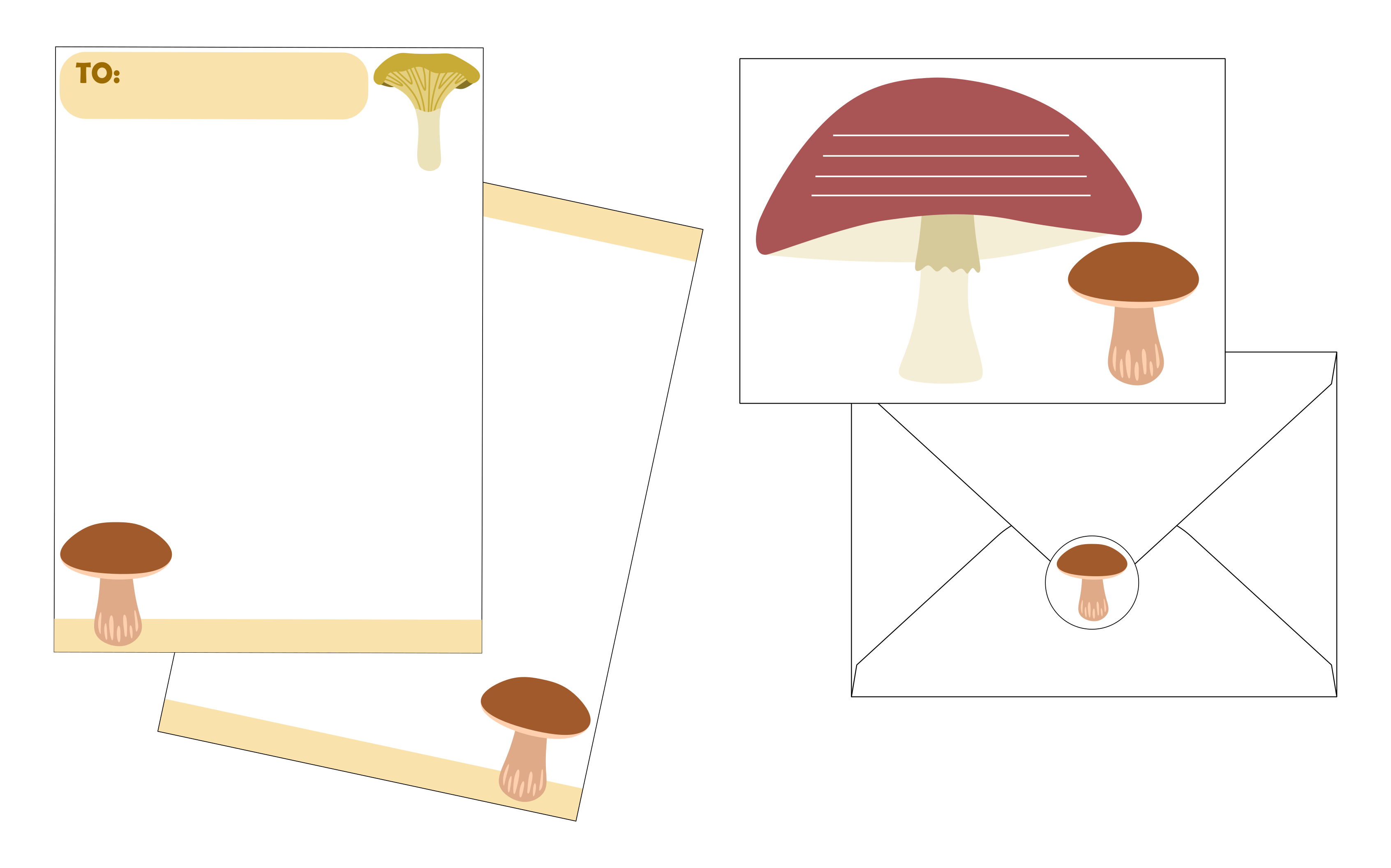 I also tried my hand at designing a stationery set of an envelope and letter paper with a mushroom design. Feel free to use it. It was designed for A4 paper but I think it should probably work ok with other paper types.
Also kind relevant on this page is my love of old intaglio seals but I can't really think of anything interesting to say about them except they are very cool, especially the ones with snails on. I do have one of my own, it is tiny. It is a shame all of the nicest ones are extremely expensive.